Let Amy Booth, CPA manage your bookkeeping needs, prepare your individual or corporate tax returns, and provide your non-profit with consulting in a variety of areas.
We have the experience and skill set to help you and your business succeed. We are excited to serve our hometown of Mustang, Oklahoma, and surrounding communities. ~ Amy Booth, owner
Amy Booth, CPA |  1460 N Mustang Road, Suite 114, Mustang, OK 73064  |  (405) 455-4596
About Amy Booth
Amy is a 1994 graduate of Oklahoma State University. She started her career in the audit department of a large public accounting firm and became a Certified Public Accountant soon after. She later started her own firm and has operated this on a small scale, doing taxes and write-up work since 2000. Amy served on staff as the financial head at multiple Oklahoma based churches and non-profit organizations over the years, but decided in 2018, to relaunch her own firm, full-time, in her hometown of Mustang. The firm serves hundreds of clients, assisting in all areas of taxation, business consulting and bookkeeping.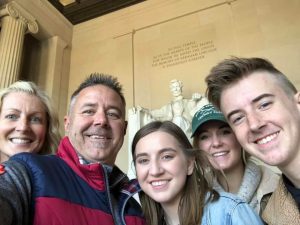 Amy loves every minute spent with her husband and three kids. She also remains passionate about serving non-profit organizations – through her local church and on the boards of charitable entities.
Experience Is The Key!
With more than 20 years of Accounting Experience, Amy Booth, CPA is your choice for Accounting,Tax, Bookkeeping and non-profit consulting needs!